Acknowledging a Shift
Shiftboard's Acknowledgement Tool allows you to respond to a shift assignment by email or two-way SMS text. When you acknowledge the shift Shiftboard sends an email to your team's primary contact that confirms you are coming in for the shift.
How To Acknowledge a Shift
When a shift has been assigned to you it will appear on the schedule in blue if your site is using acknowledgement tools. Once you have acknowledged the assignment the shift will change color from blue (unacknowledged) to green (acknowledged).
Select Calendar on your navigation bar > schedule.
Select the shift you have been assigned, it will appear in blue.
A window will appear to the right, click "Accept/Decline."
You will be taken to a page that allows you to accept or decline the shift assigned to you. You will also have the ability to enter notes for the acknowledgement as well.
Choosing to accept/decline then select the ok option. If the shift is accepted it will appear in green on the calendar. If given the decline option, this will remove the shift assignment and the shift will disappear from the calendar.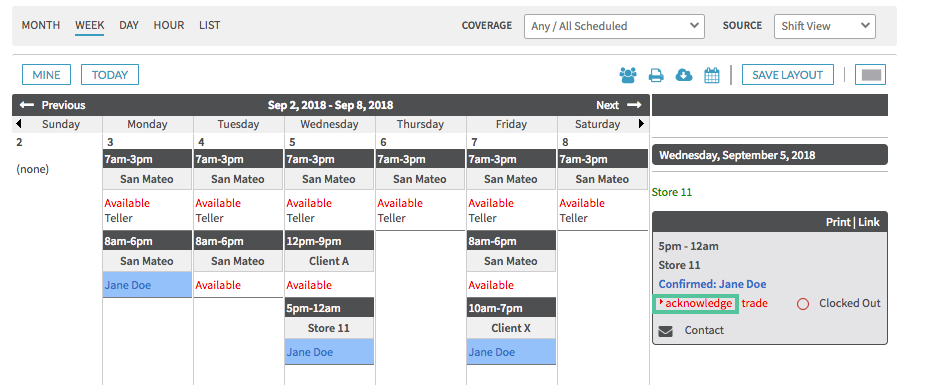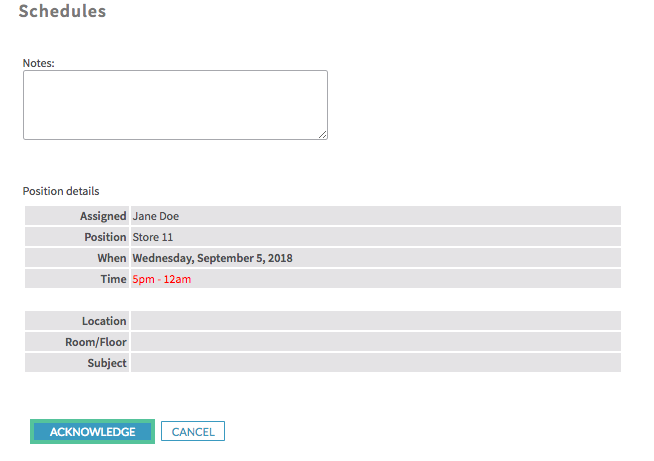 ---
---