Logging In
Login
A member's username is their email address in Shiftboard. The account will be tied to this email address, so it is also where a member will receive messages, notifications, and password resets.
Password
An initial password will usually sent to members in a Welcome Letter with instructions for logging in for the first time. Members can change their password later on if needed or reset to something new if they've forgotten the password.
Login Options
There are many different ways to log in to Shiftboard, depending on what tools a member is trying to use. In most cases, members will probably log in consistently using just one of the methods listed below.
Logging In On the Desktop Website
On www.Shiftboard.com
From the main website, click on "Log In" at the top of the screen in which will show our two products available, click 'Log In' under ScheduleFlex.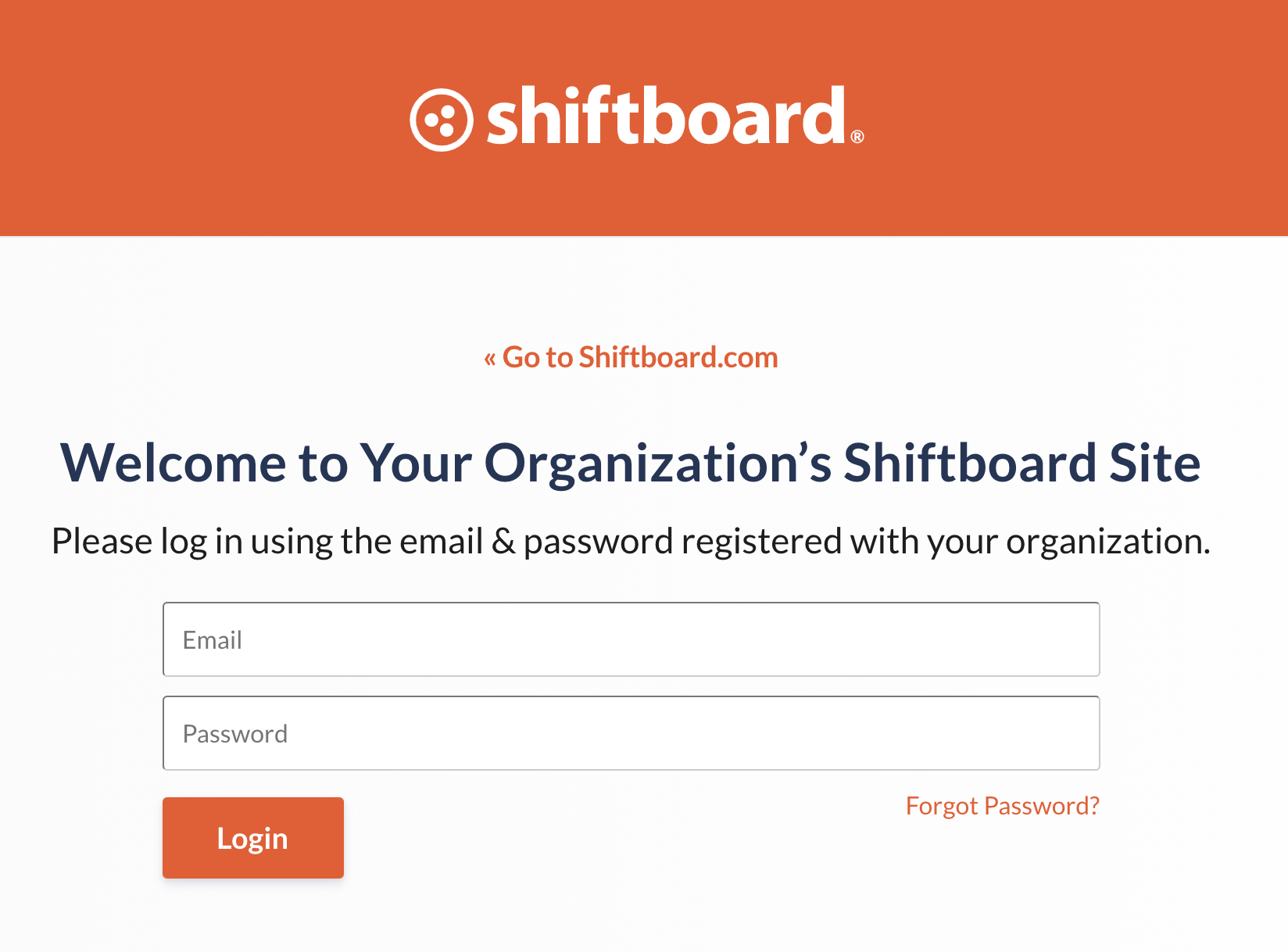 Logging In On an Organization's Specific Site
Every organization has their own Shiftboard site. To get to a specific log in page for an organization, members will need to know the site's address. They can get this address from their Manager or Site Administrator. Each organization's login page is customized with their information and may have a Single Sign On enabled so that members can log in using their social media, business, or school account.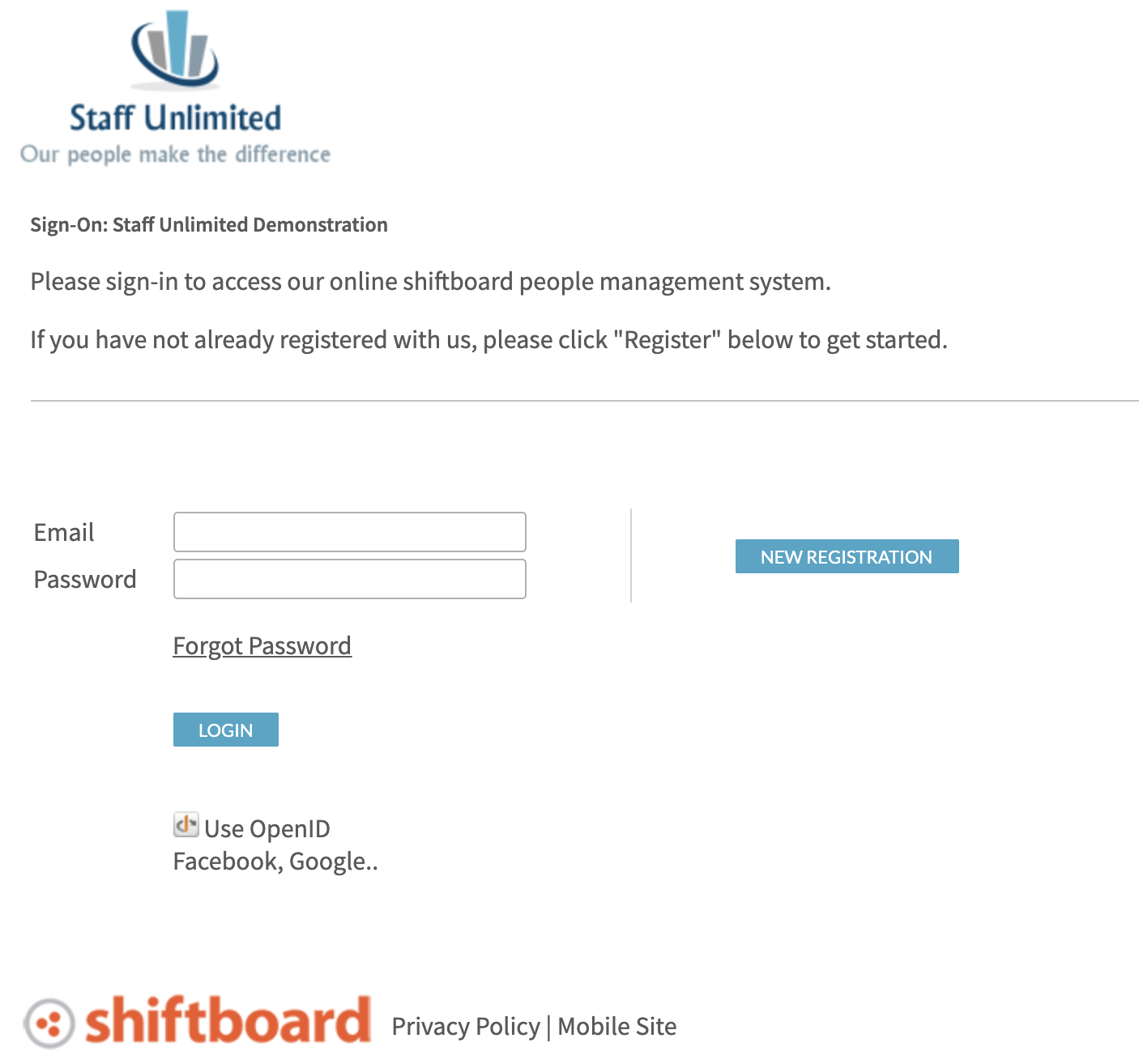 Single Sign On
Single Sign On allows members to log in using their social media, business, or school account, depending on the settings of an organization's Shiftboard site. This feature works by telling Shiftboard who a member is if they're already logged in to another trusted system, or allowing a member to log into that system instead of typing in their Shiftboard login and password. Members will need to set up Single Sign On before using it for the first time.
Logging In On the Mobile Website

 
Our mobile website can be found by going to m.Shiftboard.com in a web browser. A members login information is the same on the desktop, mobile, iOS, and Android apps

Logging In On the iOS or Android App
Members can download Shiftboard's iOS app from the App store and our Android app from the Google Play store. Our apps are free to download, but members will need an active Shiftboard account to use them. After installing the app on a device, members can log in using their email and password.
User ID and PIN
An organization may use timekeeping tools that require members to set up a User ID and PIN rather than logging in with their email and password. Once logged into the desktop site, a member can view their user ID and set up a PIN from within their account.
Multiple Accounts
If you are a member of multiple Shiftboard sites and you have used the same email address and password for each site, you can select which site you would like to login to. Once logged into your account for one organization, you can switch to another site by clicking your name on the top right corner and selecting My Organizations.
---
---