Edit Shifts in Bulk
Overview
To make changes to a large number of shifts, it is often more efficient to make those changes in bulk rather than editing each shift individually. Shiftboard's Bulk Change tool allows Site Administrators and Managers to specify what shifts to edit, and apply the same change to all of them at once.
To do this, go to the calendar, select one of the shifts to edit, and click the "Change" button in the details window on the right.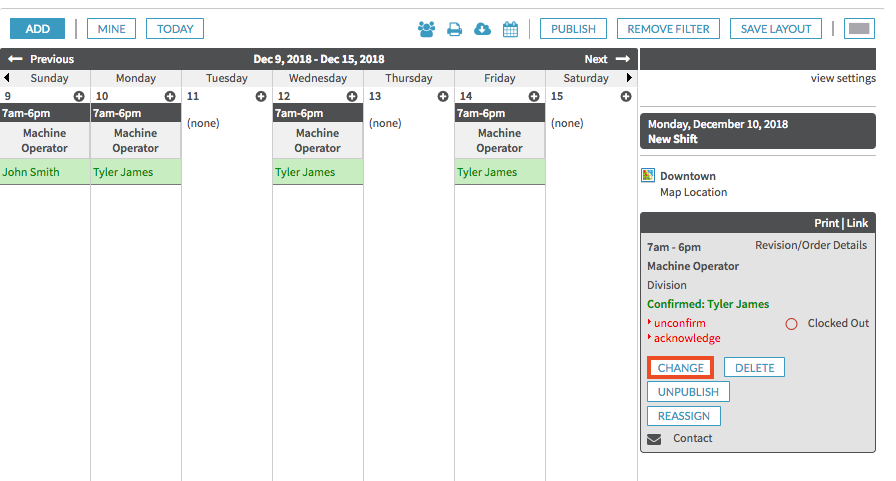 On the following screen, select the "Bulk Change" button.
The next screen is where to apply a filter to specify which shifts to change. Please note: This is NOT the place to make changes to the shifts; this is a filter for specifying exactly which shifts you are looking for.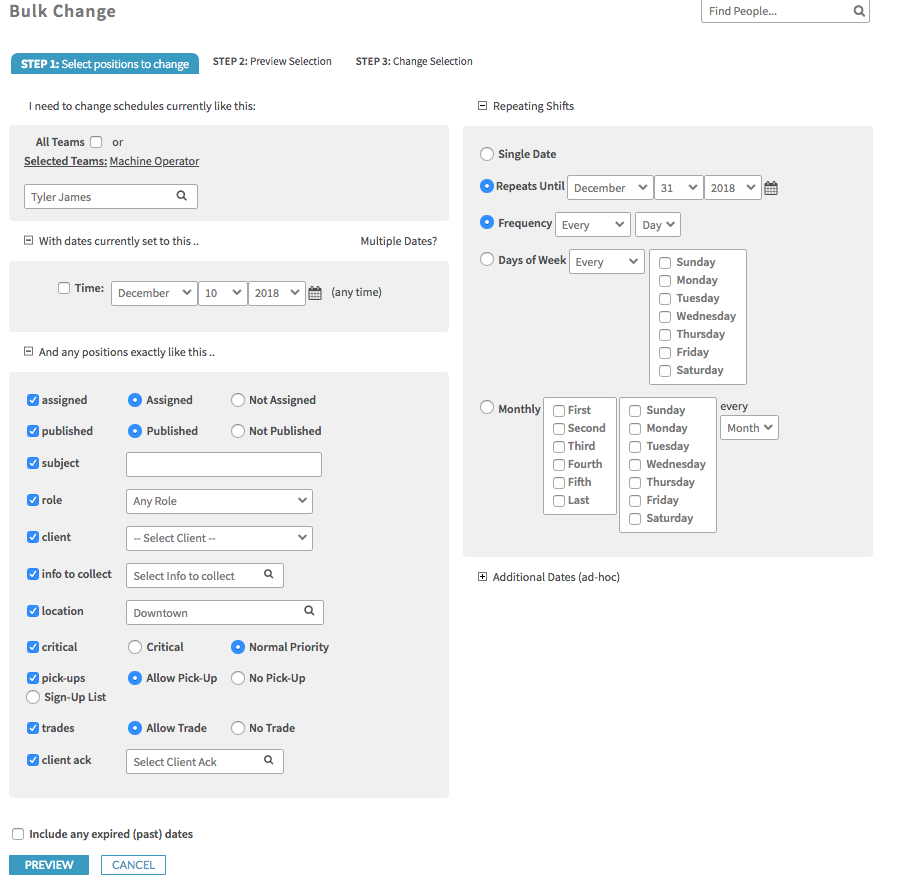 In the example above, I am telling the system to search for all shifts for the Machine Operator team for Tyler James between December 10th through December 31st. Under the "And Any Positions Exactly Like This" area, this is where you can filter this down more granularly. So, if I just want to change Tyler's shifts where the Downtown location is specified, the page would be set up as it is above. If instead you wanted Shiftboard to find all of Tyler's Machine Operator shifts regardless of location, the "Location" checkbox would be deselected.
When ready, click the "Preview" button at the bottom of the page. This page displays which shifts were found based on the parameters set on the previous tab. Use this step to make sure that the shifts that are about to be edited are the correct ones. If so, select the "Next" button. If not, click the "Modify Selection" button to adjust the filters on the previous step.
On the final step, apply the changes. Check the items to edit, and when finished select the "Yes, Change" button at the bottom of the page. In the example below, the Location is the item that needs to be changed in bulk.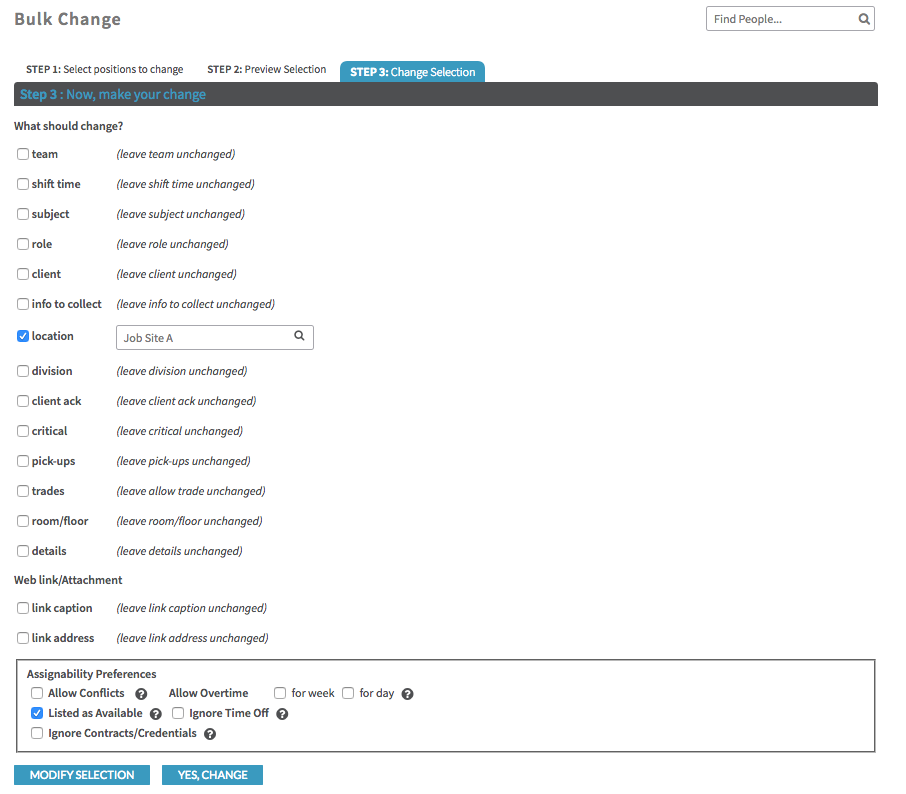 After selecting this button, the changes will be applied to all selected shifts.
Helpful Hints
Please note: Shiftboard does not have an "undo" feature, so exercise caution when applying changes in bulk.
Managers can follow a similar process to delete, assign, and unpublish shifts in bulk.
---
---