Tradeboard - Mobile Interface
When Tradeboard is enabled in the site settings, you are allowed to offer your assigned shifts for trade, so that someone else can take the shift. The tradeboard follows these guidelines:
Shifts offered for trade are only viewable by people in the same team as you
Approval may be required to offer and/or accept a trade
An offered trade is still your shift unless someone else accepts the trade - if your name is still on it, it is your responsibility
Create a Trade
Go to Schedules and select the shift you want to trade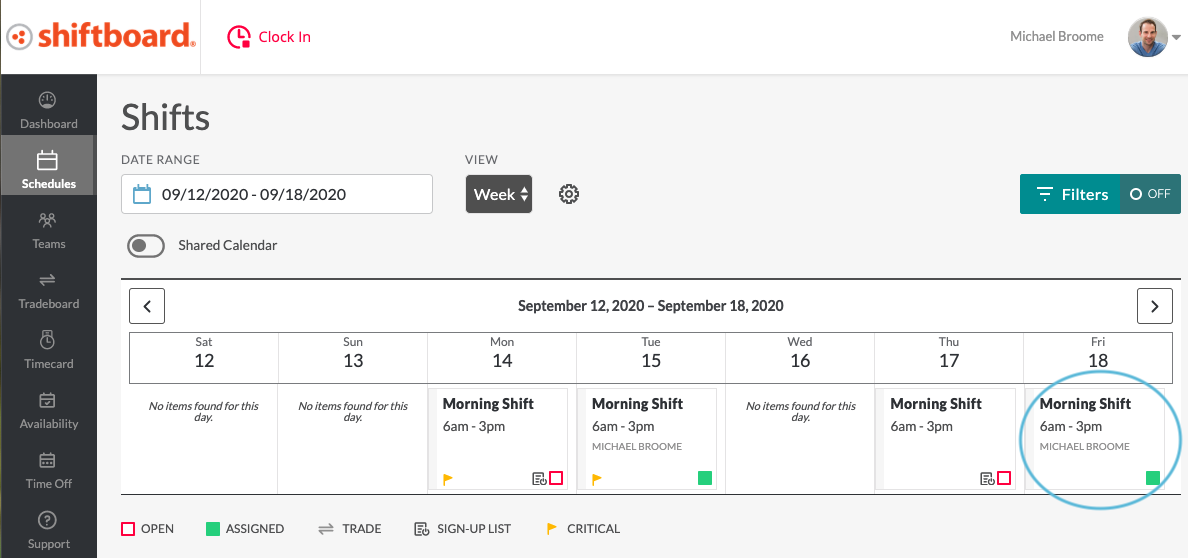 Select the Trade button

Add notes regarding the trade offer (optional), then click Create Trade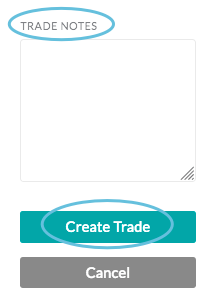 The calendar will now display the trade icon on the shift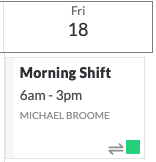 Remove an Offered Trade
From the Schedule, select the shift you posted for trade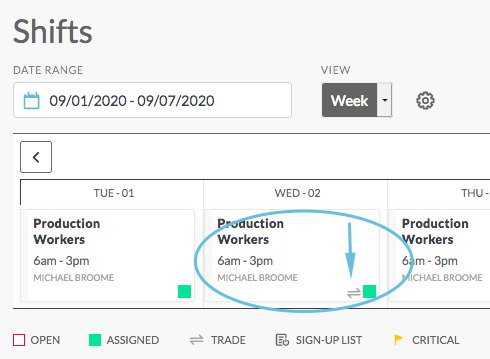 Click Edit Trade

To remove the trade, click the Delete Trade button. A confirmation page will appear. Once you click Delete Trade on the confirmation page, you will be returned to the Shift Details page.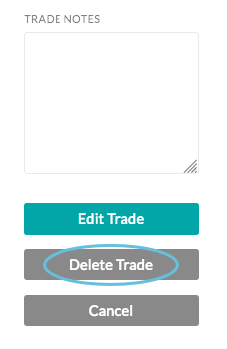 The trade icon will no longer appear on the shift in the calendar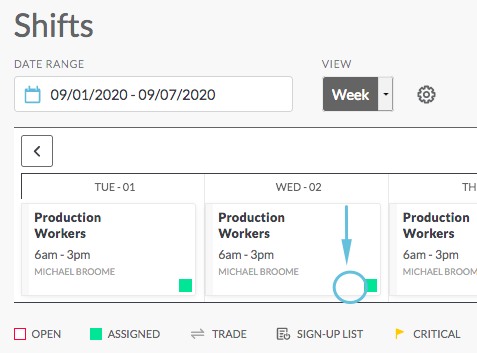 *To edit the trade note, update the note and select Edit Trade instead of Delete Trade.
Take an Offered Trade
Go to Tradeboard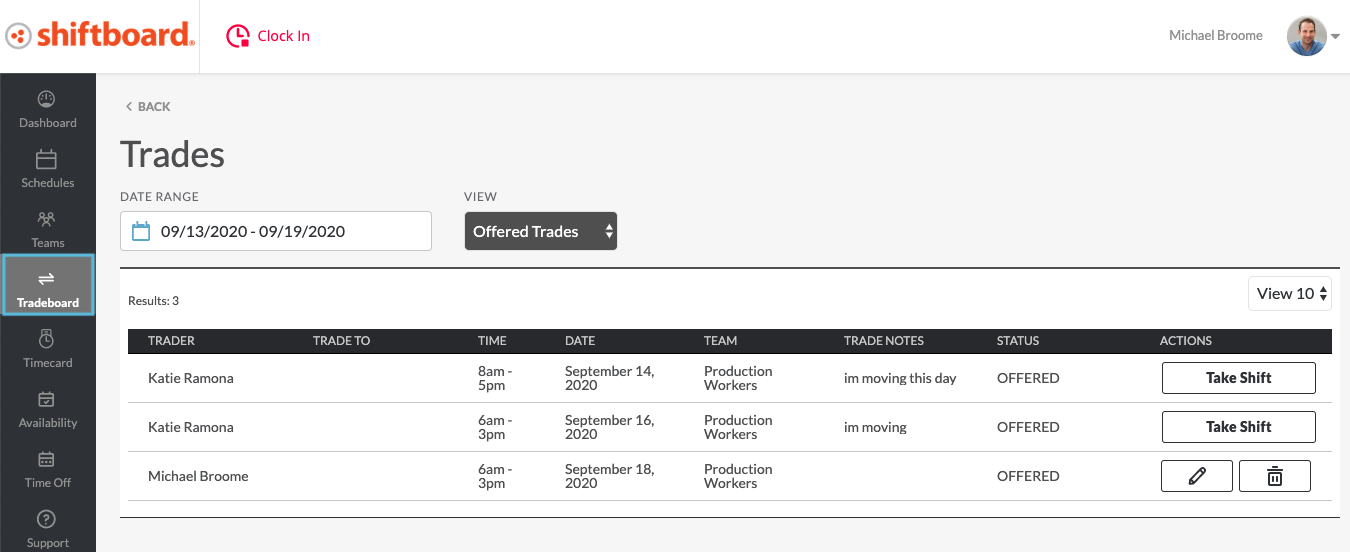 Check the Date Range and filter if necessary
Note:
The Date Range field automatically selects the next two weeks, including today's date.
To select different dates, click inside the Date Range field and choose dates from the date picker.
After choosing a shift that you want to take, click Take Shift
Note:
Shifts listed as pending have been offered up for trade and are awaiting manager approval.
If manager approval is required to take a shift, then after clicking Take Shift, you will see an Approval Required notification message, and the trade will show as unapproved on the tradeboard until it is approved.
---
---