Managing Sign-Up Lists : New User Interface
Select Shiftboard sites are currently using the new interface. If you do not yet have access to the new interface, please continue to refer to our existing Support documentation. Additionally, some designs may have been modified since this document was written. However, functionality remains the same. 
Overview
As shifts are created, they can be designated to include a sign-up list. When the shifts are published, no one is assigned to the shift. Instead, a sign-up list is created, and people can add their name to the list for the shifts that they want to work. The manager can then use the sign-up list to influence how shifts get assigned. If you want to add yourself to a sign-up list, see Join Sign-Up List. This article covers managing sign-ups lists for managers and schedulers.
See Add Shifts for creating shifts for sign-up.

How to assign shifts from a sign-up list
When you are ready to fill a shift or multiple positions on the same shift, you can select one or more people from the sign-up list.
From the calendar, click the shift you want to assign: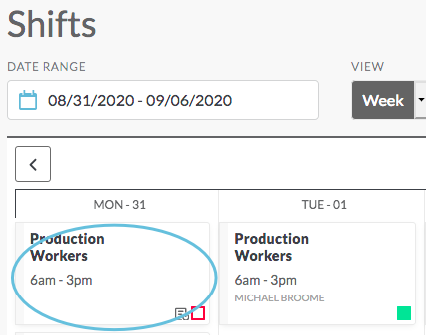 Note: Shifts with multiple positions will be indicated below the shift time: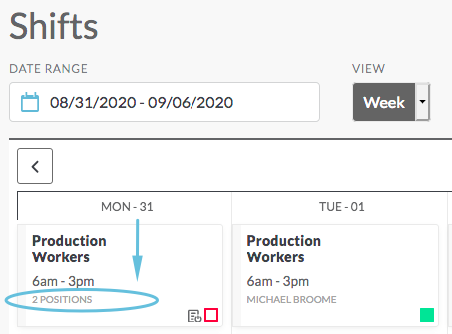 From the Shift Details page, click Sign-Up List, then click Manage Sign-Up List on the next page: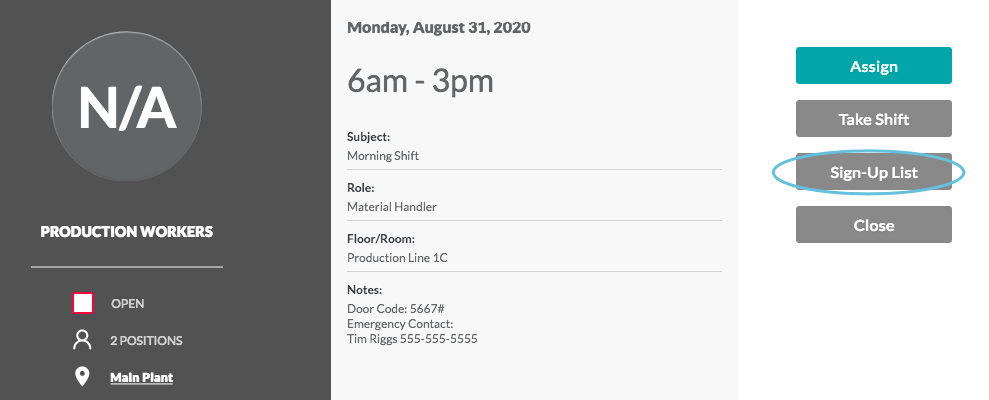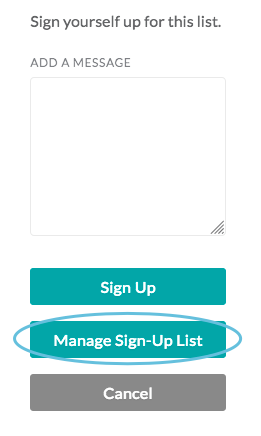 On the Shift Sign Up List page, pick a person or multiple people to assign to the shift by clicking the box next to their name(s):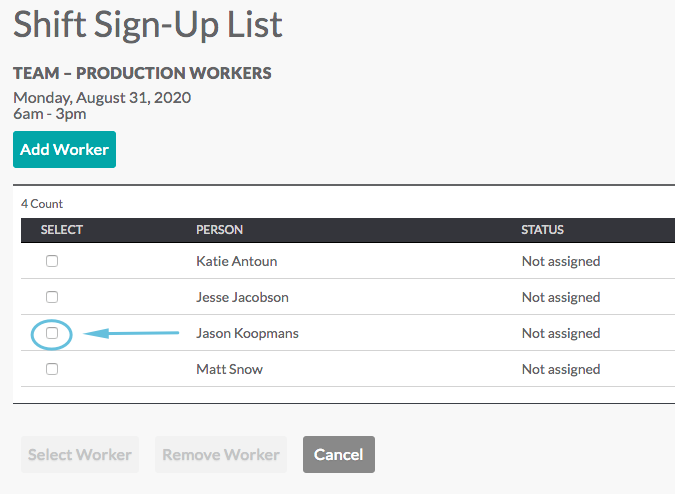 Click Select Worker: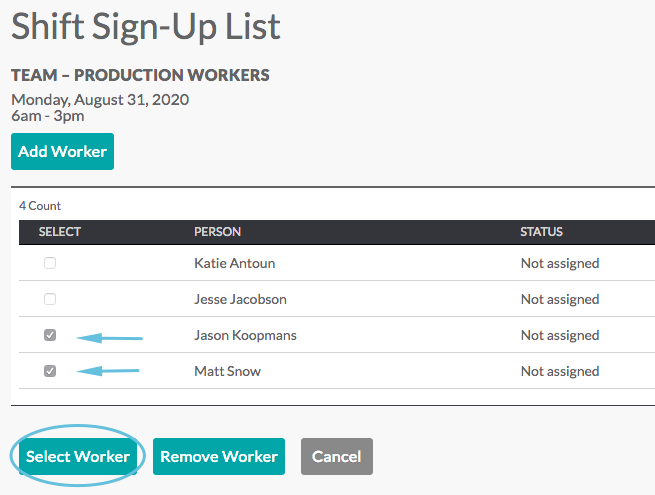 The Edit Shift page opens, and indicates the number of positions that have been assigned. The names of the people you assigned are already selected in the scrollable list of names. Click Publish to assign and publish the shift:
Choose whether you want to notify the people that they have been assigned to the shift. Add a message (optional), then click Publish: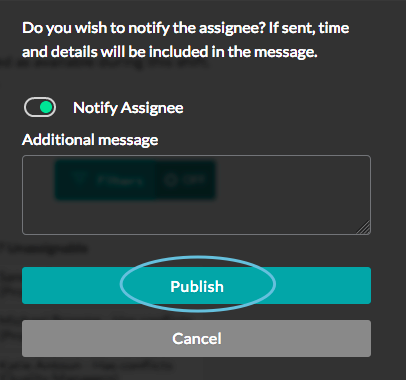 You are returned to the Shift Details page for one of the people that you selected. Click Close to return to the calendar: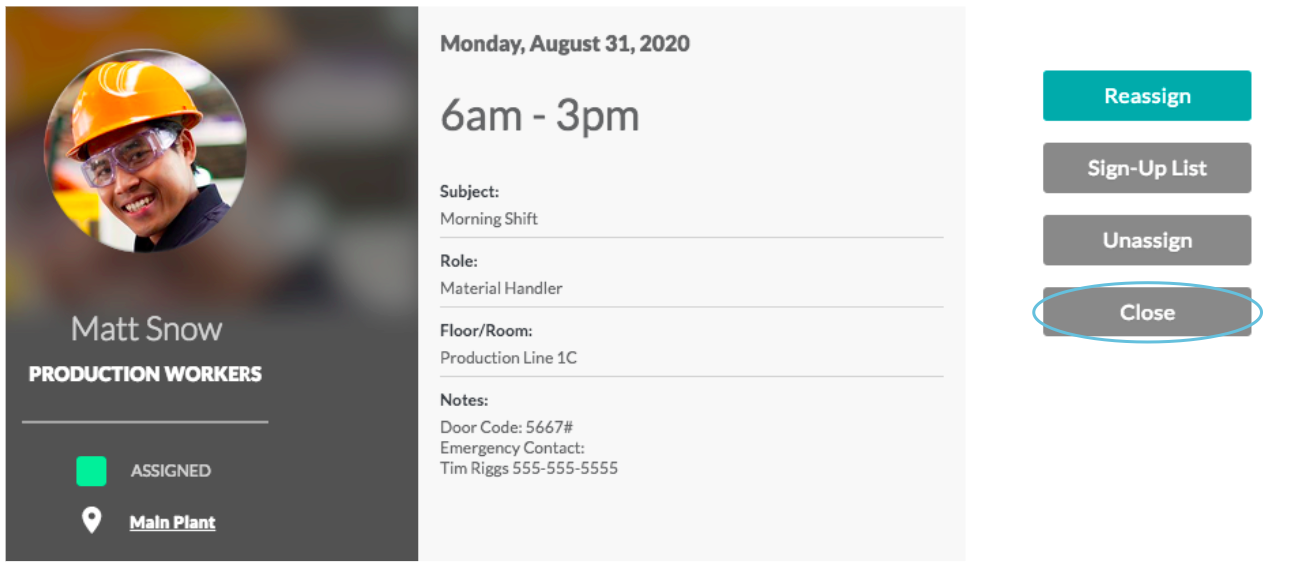 The shift shows up on the calendar as being assigned to the person/people you selected: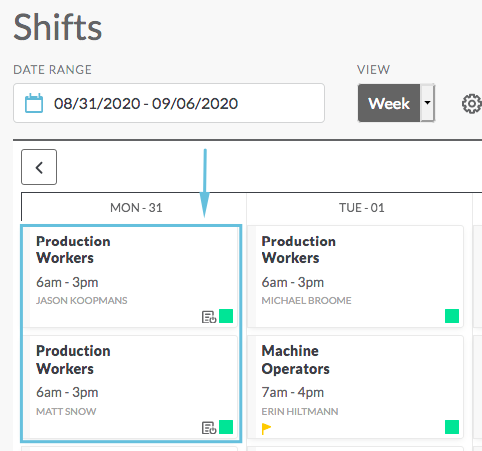 ---
---