My Account : New User Interface
Select Shiftboard sites are currently using the new interface. If you do not yet have access to the new interface, please continue to refer to our existing Support documentation. Additionally, some designs may have been modified since this document was written. However, functionality remains the same. 
Overview
The My Account page lists a person's Shiftboard account information, and allows users to set a PIN number and change password.
Viewing my account
To view the My Account page, click the arrow to the right of your avatar, then choose My Account from the drop-down menu: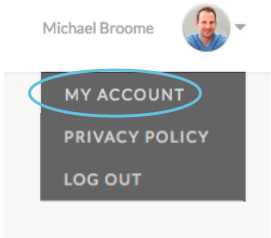 The My Account page has a minimum of one tab, but may have multiple tabs depending on your site configuration. All sites will have an Account tab.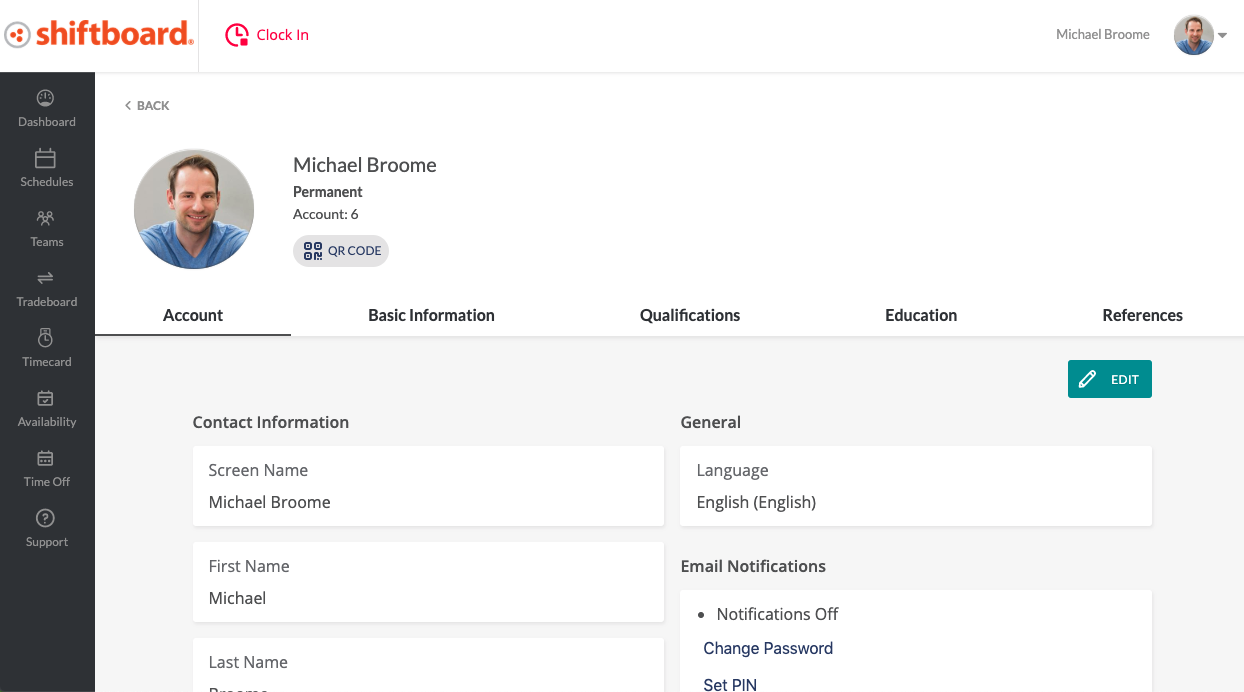 Account Tab
The Account tab includes Shiftboard account information, including avatar, name, ID number, contact information, language preferences, notification preferences, and more:
To edit your information, click inside a field to highlight the field, make changes, then click Save at the bottom of the screen. After clicking Save, a message will appear briefly at the top of your screen confirming that your account information was updated.
Profile Fields
Depending on your site configuration, you may have access to additional tabs in your Account. Click on the tab and select Edit to make changes to profile fields. Then, select save.
Set PIN and Password
Pin:
On the account page, The Set PIN area allows you to create or change a personal identification number (PIN) for account access to IVR and similar services:
To set your PIN, enter a number between four and eight characters long, using only numbers (0-9), and then click Update:
Change Password
The Change Password area allows you to change password for account access:
To change your password, select Change Password and enter your current password, a new password, and click Update: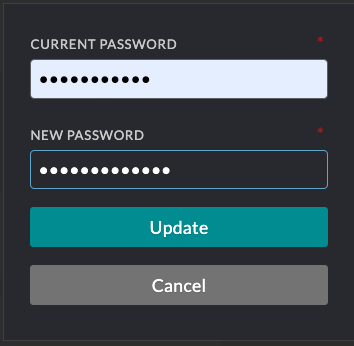 A message will appear briefly at the top of your screen confirming that your password was changed.
---
---