QR Passport
Overview

Shiftboard's QRPassport is a free app for smart phones and tablets that can supercharge existing organization's Shiftboard subscription site.
More About QRPassport
 Using QRPassport, staff members and hourly workers can simply clock-in by scanning their personal Shiftboard QR code. Scanning works with on-screen codes, ID badges, wristbands, and any other printed item. With QRPassport, members can check themselves into the app or Managers can control the check-in process for all other staff, attendees, or volunteers as they arrive on location. The app allows members to choose between kiosk mode with the front camera and hand-held mode with the rear camera. The front facing camera will store a picture of the person clocking in/out if in standalone mode.
 All activity from QRPassport is logged on the device and can be used for payroll, auditing, or other seamless reporting functions that needs to go through payroll, time-sheets, clients, or the accounting department.
QRPassport works in real-time and can track who is restricted or who is allowed to scan in at any given time. Real-time means that placing accounts on hold or locking people out of the organization's Shiftboard site will immediately block their usage of any QRPassport activity.
QRPassport transaction logs provide the image collected from each scan transaction. Storing pictures of the field of vision for each scan can help reduce "buddy clock-in" problems and other unauthorized or fraudulent usage.
 To download the QR Passport go to the app store and search "QR Passport" and click download.
Setting Up the QRPassport App
1. Open QRPassport App & Log in (Click Proceed)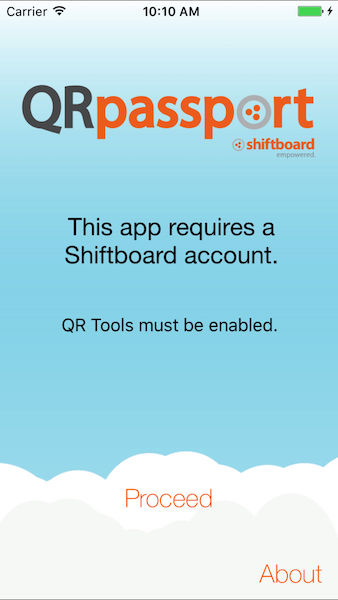 2. Click on menu to get into QRPassport settings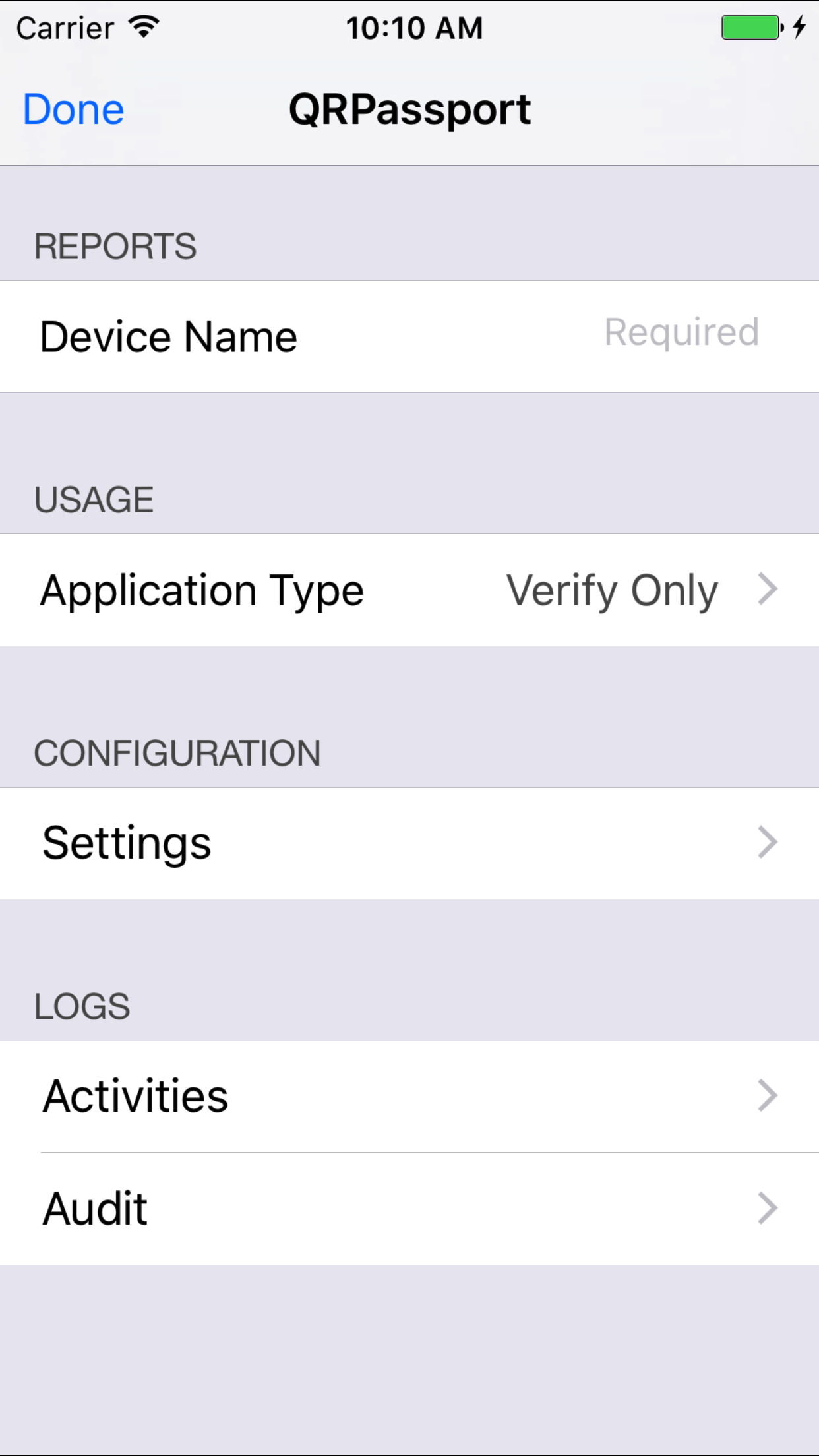 In menu you will be able to:
Add device name

Choose application type (Usage) 

Configure Settings (see below)

See Log

 
3. Set Up Your Configuration Settings (Configuration>Settings)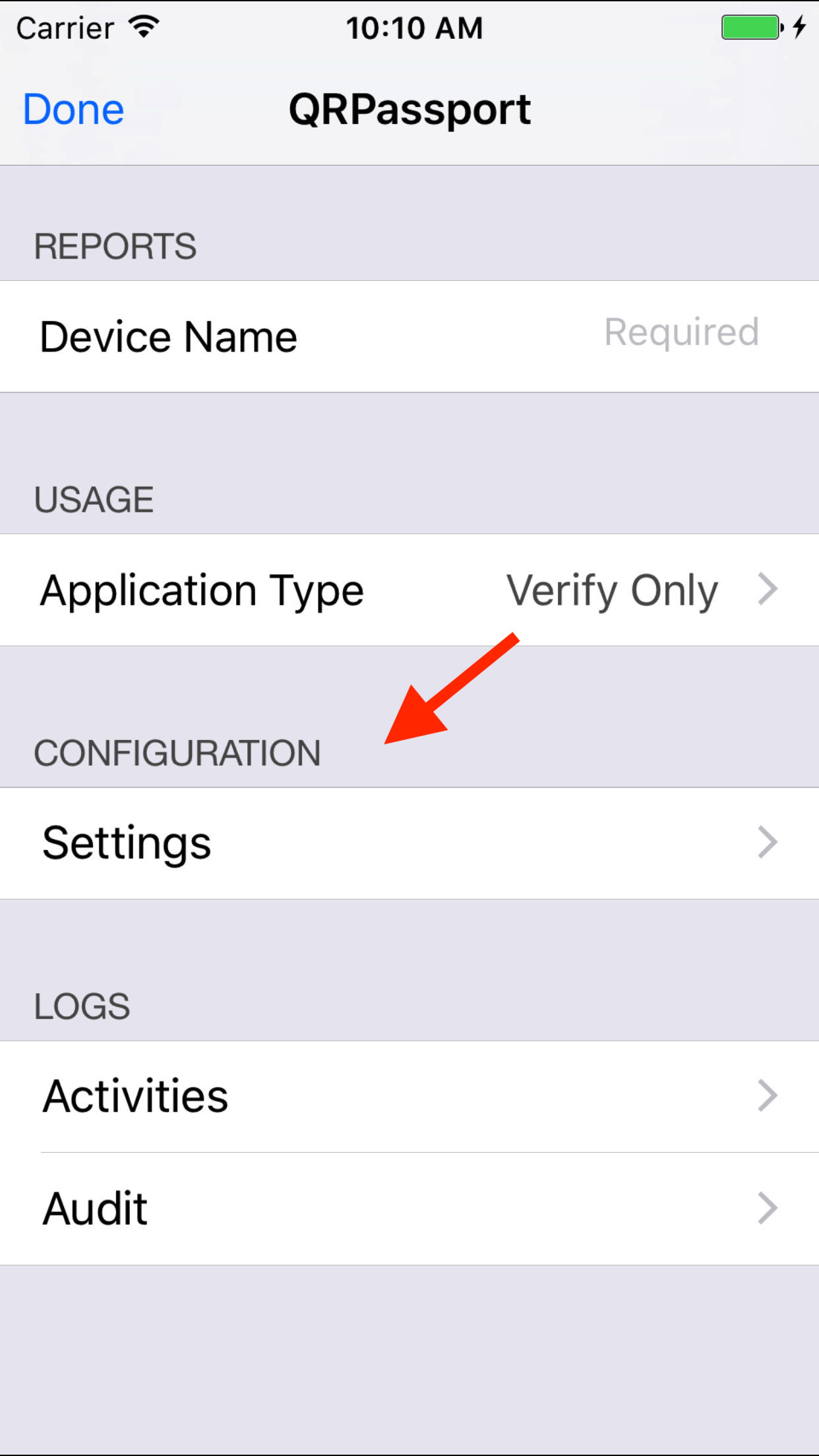 Site    
Device
Logging
Scanning
Facial Detection
With facial detection and the QR code, employees with be instructed where to place their QR code and the facial scan will scan once eyes and mouth are detected.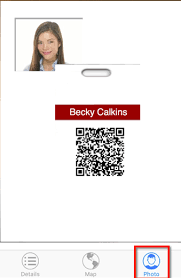 QRPassport Audit
In order to ensure that employees have clocked in and out, see location of the clock in and out, and verify that the face of the employee matches with the QR code.
Go to Logs>Activities to see history/audit logs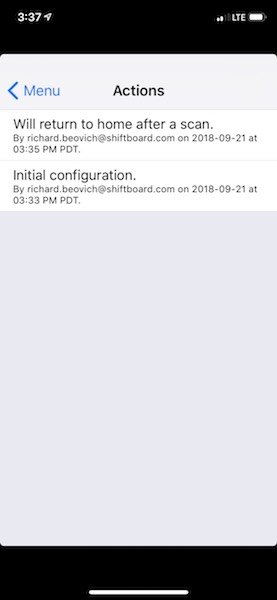 How to Download QR Codes: 
In order to download member QR codes, start by going to People > All Members. If you only want to retrieve QR codes for members of a particular team or workgroup, use the filters dropdown and select the appropriate team(s). After filtering, if applicable, click the download button.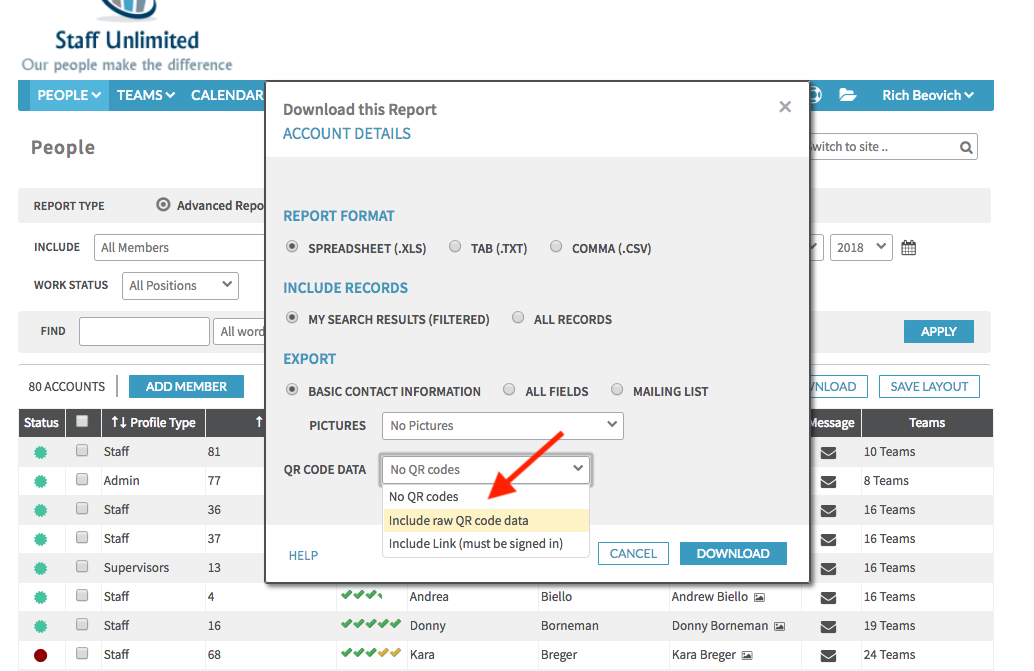 When downloading the report, choose to "Include raw QR code data" and click download. On the report that is generated, there will be a column that includes the raw QR code data. To print QR codes, you will need to go to a specialized print shop with a QR code printer. Supply the print shop with the raw QR code data, and they will be able to print the codes for you.
Additional Information
QR Tools and Timekeeper Tools need to be enabled within an organization's Shiftboard site before using this application.
---
---