Pick Up a Shift : New User Interface
Select Shiftboard sites are currently using the new interface. If you do not yet have access to the new interface, please continue to refer to our existing Support documentation. Additionally, some designs may have been modified since this document was written. However, functionality remains the same. 
Overview
Shifts can be published with people already assigned or they can be published for pick up by team members. You can only pick up shifts that don't conflict with shifts that you have previously picked up or already have assigned to you.
This article explains how to pick up a shift from the calendar.
How to pick up a shift
One of the most common ways for people to get shifts is to pick up open shifts from the calendar.
To pick up and an open shift, navigate to the calendar (Schedules), and then click on the open shift that you want to take. Open shifts are indicated by a white square with a red outline in the lower right corner:

On the Shift Details page, click Take Shift, then click Take Shift again on the confirmation screen: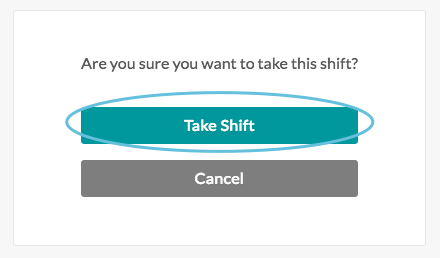 You will be returned to the Shift Details page where you can click Close to return to the calendar. The calendar will now list your name below the shift time, and there will be a green square in the lower right corner indicating that the shift is assigned: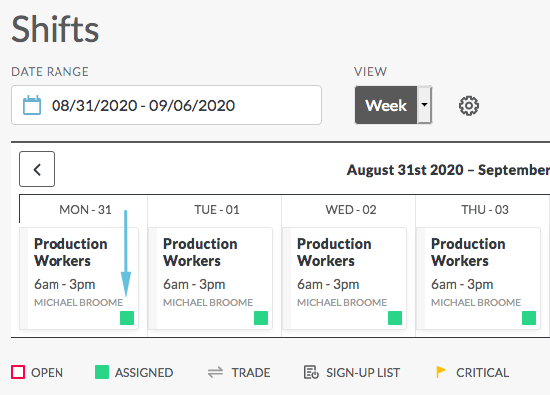 ---
---