News Page
The News Page is a communication area in the Shiftboard site that is beneficial for sharing greetings, announcements, events, and other information with members.
How to Customize a News Page
1. Go to News > Recent Updates. Click "Edit Page" in the top upper right corner of the screen.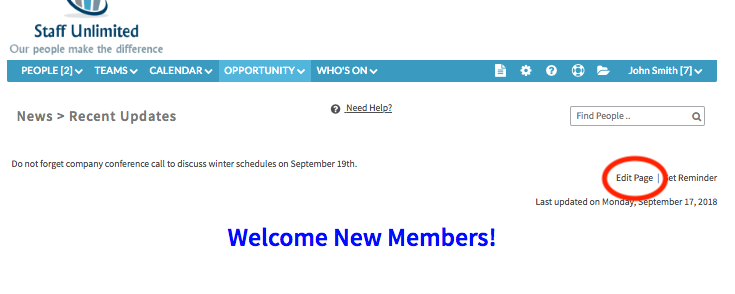 2. From here, hover over any section of text.
3. Double click on the perforated box to open and change text.

4. Add a document (optional). 
To add a document such as a map or company flyer, first upload the document into Filebox and create a Shiftboard URL link. Once the link is copied, go to Insert/Edit Link.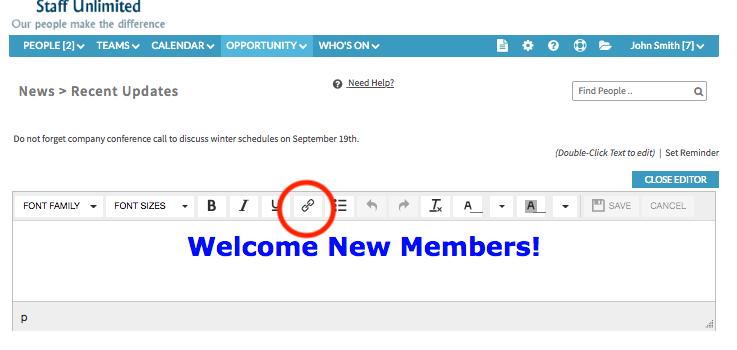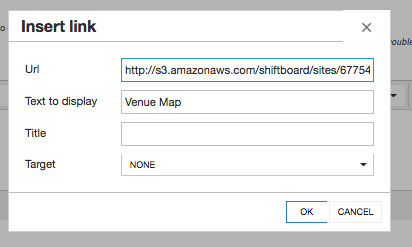 Paste the link into the URL box and add the text to label the link. For example, a map of the venue could be labeled on the link as "Venue Map."
5. Click Save > Close Editor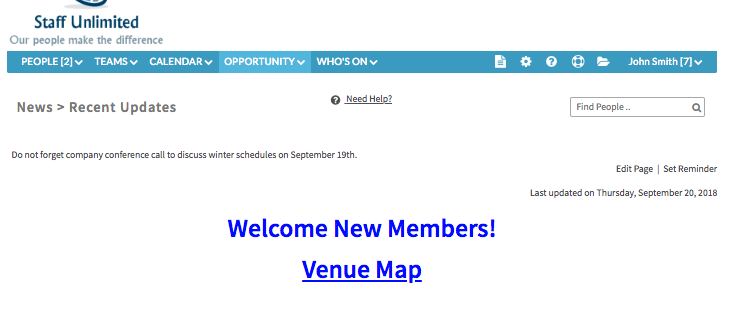 Helpful Hints
To update this page on a regular basis, it is possible to set a reminder.
Click "Set Reminder"
Choose the preferred frequency
Click "Update"

---
---