Password Reset : New User Interface
Select Shiftboard sites are currently using the new interface. If you do not yet have access to the new interface, please continue to refer to our existing Support documentation. Additionally, some designs may have been modified since this document was written. However, functionality remains the same. 
Overview
After a you have registered with Shiftboard, a temporary password will be sent in a welcome letter with instructions for logging into the account for the first time. Once logged in to the Shiftboard site, you can change your password.
How to change your password
Click the arrow to the right of your avatar, then choose My Account from the drop-down menu: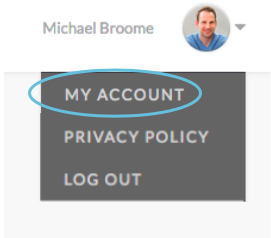 Click Change Password from the Account tab: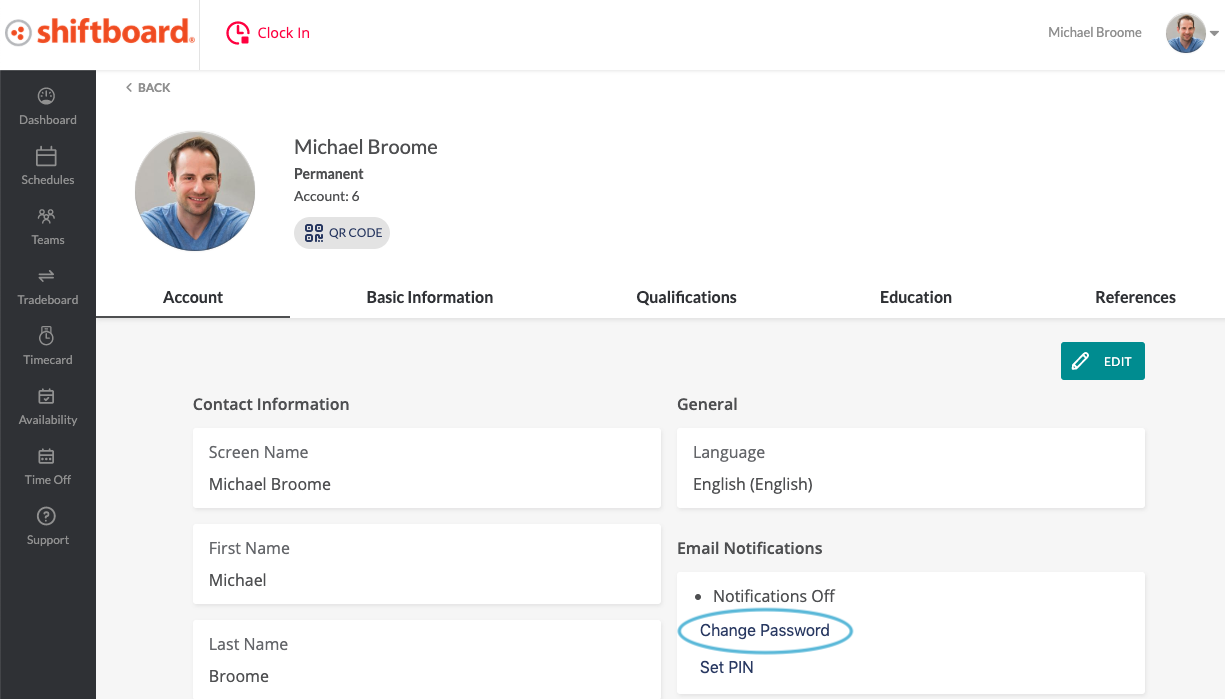 Enter your current password, a new password, and click Update: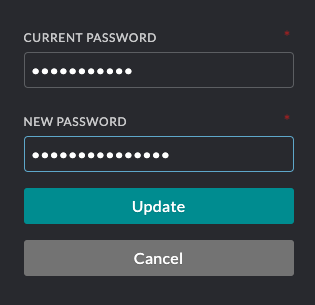 A message will appear briefly at the top of your screen confirming that your password was changed.
---
---