Sending a Welcome Letter
There are times when new members are added to the site and the option to send a welcome letter was skipped. Or, in some cases, Managers and Site Administrators prefer to send the letter to a specific group such as team, profile type, etc. and want to do it all at once.
How To Send a Welcome Letter in Bulk
Go to Settings > Management Tools (right hand side of screen)
Click Welcome Letter and choose Bulk/Mass Send Welcome Letter
On the next screen, choose from the selection criteria to determine which members should get the message. 
Fill in the dropdown menus as needed (team, profile type, send to).
To review and make edits to the letter click Preview. When ready to send the welcome letter click Send.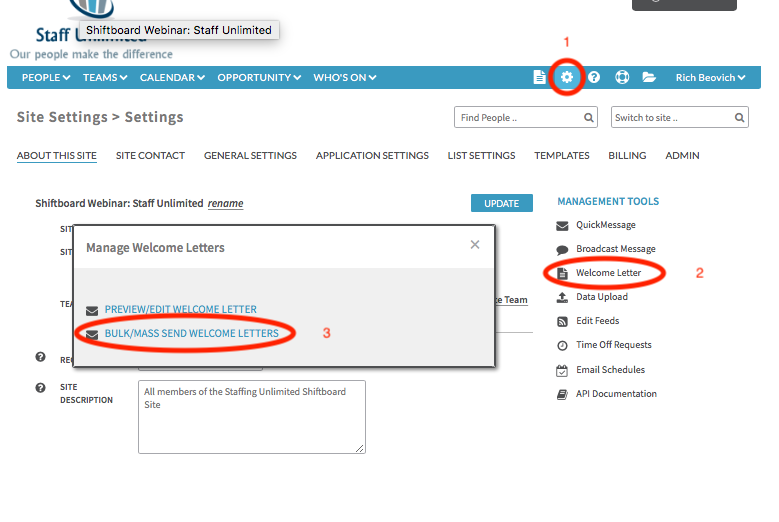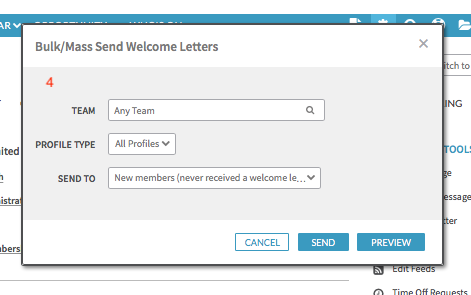 Preview/Edit Welcome Letter
The body of the welcome letter can be permanently edited before sending to members. This can be done for all areas of the Shiftboard site. Once edited, the changes will be saved whether the letter sends from a member account or the Bulk/Mass Send screen. To edit a welcome letter:
Go to Settings > Management Tools
Click Welcome Letter > Preview/Edit Welcome Letter and select edit to make changes before sending
After making edits click Update. To see what the letter looks like before sending it to members, click Send To Me.
To save the letter click Ok.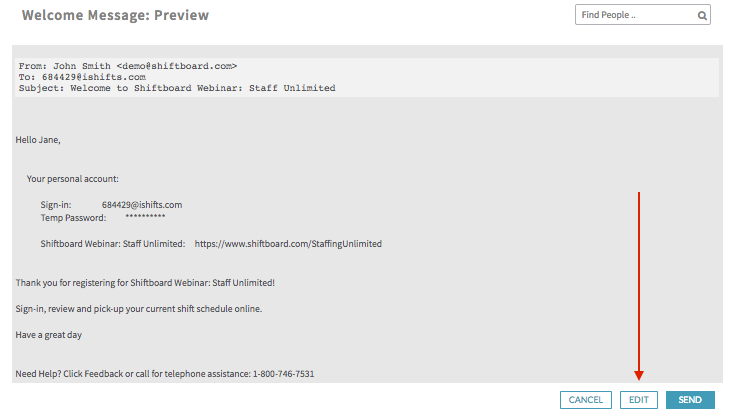 Areas Available to Edit in Welcome Letter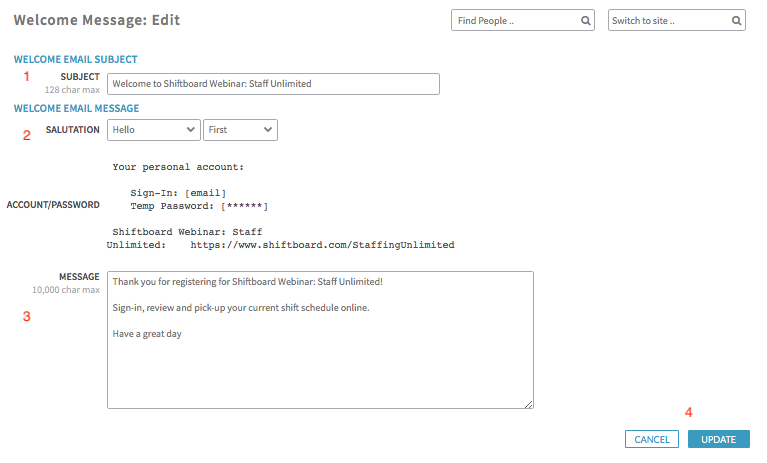 Subject: An area to change the title of the letter
Salutation: Change the greeting of the letter
Message: Body of the letter where members will be welcomed to the site and Shiftboard 
Cancel or Update: Cancels or saves changes to the welcome letter
---
---