Creating Shifts: RSVP/Sign-Up Event, Holiday
Shiftboard's RSVP/Sign-UP Event, Holiday tool gives Managers the ability to extend the functionality of the calendar and distinguish between special events and shifts. 

This feature can be used to label a day when the organization may be closed, such as Thanksgiving. The RSVP option is helpful to post dates and information about a company-wide event or party for members and to collect responses. The tool can also be used to announce orientation sessions and keep them separate from shifts.
How to Use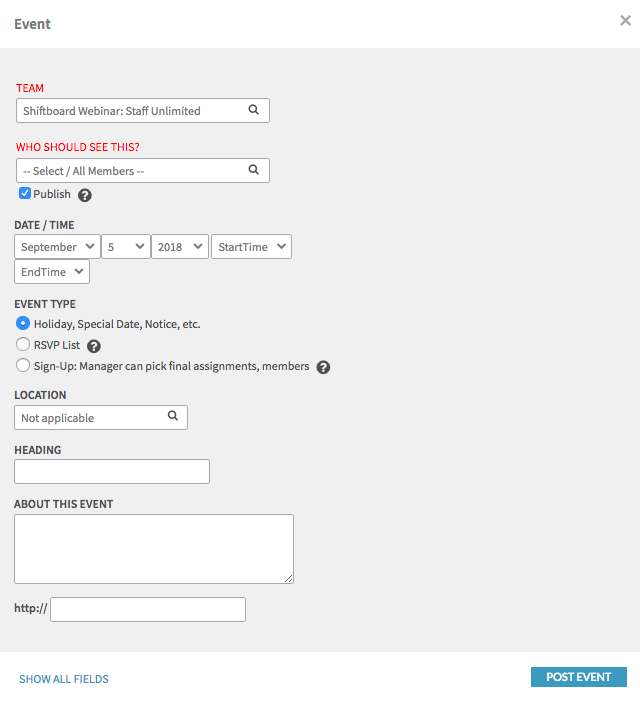 ---
---